Post Covid-19 world 2020-21.
Impact Platform
2020/2021 cycle theme
Why (Civil Society Empowerment) now? | The Challenges of our world today
From the Covid-19 pandemic, to global climate change, to the ensuing economic and social crisis, the world today is facing pressing challenges compounded by a failing international order compromised by the rise of isolationism and xenophobia .
In such times, it is imperative to strengthen civil society globally and locally, especially at a time when civic space is shrinking, and the global debate addressing the challenges ahead  is more fractured and polarized than ever.
To that end, Al-Sharq Impact Platform (AIP) aims to provide a medium for addressing the challenges that civil society is facing globally through mobilizing resources and supporting initiatives and projects that are bold, future oriented, and innovative.
To identify solutions and possibilities, we ask ourselves "How might we?"  address the most pressing challenges through unconventional ways. We believe that grass-root change can have a domino effect when the pieces of the puzzle are in place to catalyze it. Our uncertain and dynamically changing order requires collective efforts where resources are synergized and focused towards achieving and amplifying impact.
As such, we identified 6 challenges impeding civil society empowerment. We call on active youth to submit  projects and initiatives addressing any of the 6 challenges elaborated below.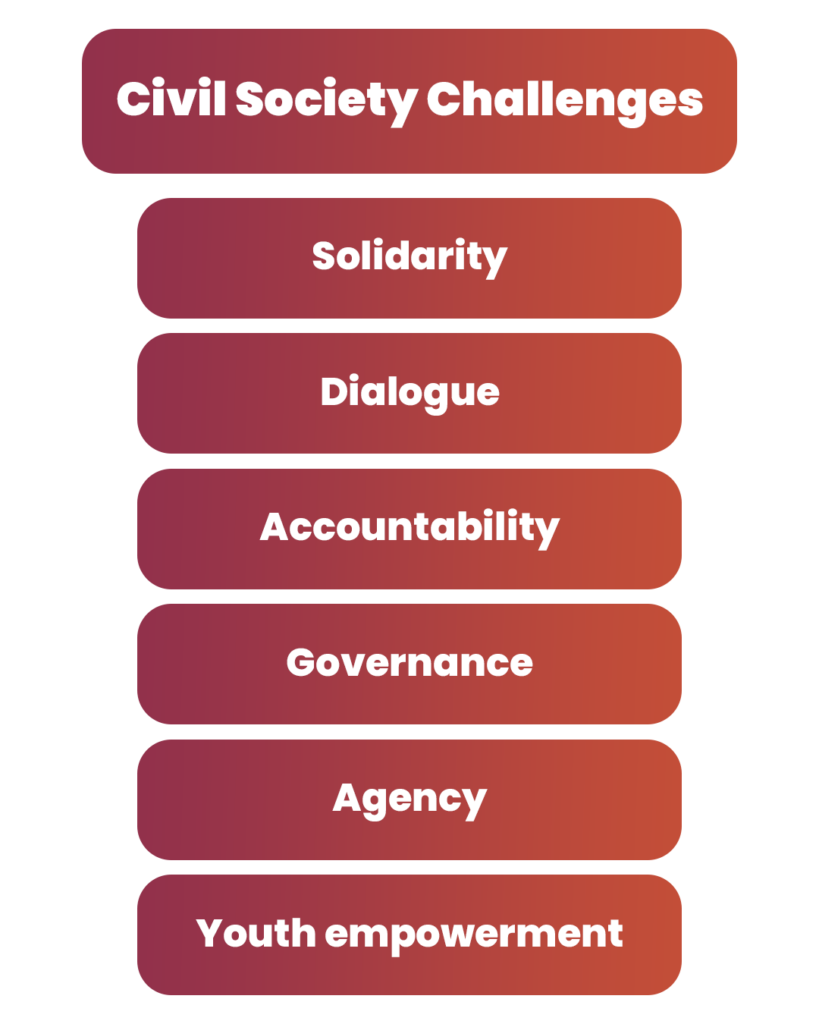 Fragmentation and divisions are proliferating across a multitude of lines (religious, ethnic, sectarian, ideological, tribal, class etc) precisely at a time when the challenges we face demand collaborative action.
Solidarity Challenge:

How might we strengthen and enhance social solidarity at global or local level and reduce its fracturing? 

Dialogue Challenge

: How might we resist/ward off  exclusivist and polarizing discourse, and build instead mediating spaces for constructive dialogue, conversation and cooperation, whether physical (especially in conflict zones) or virtual/digital?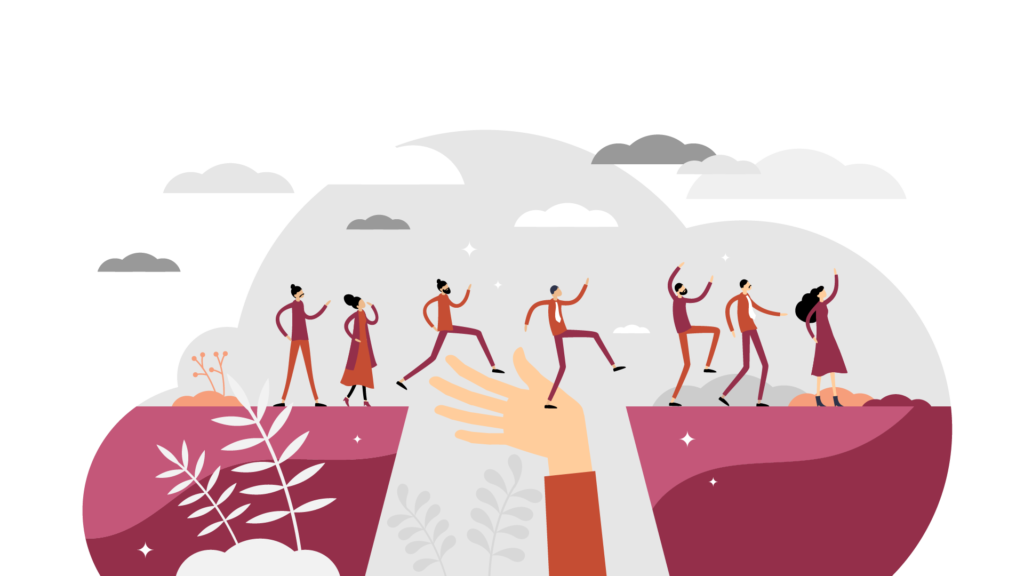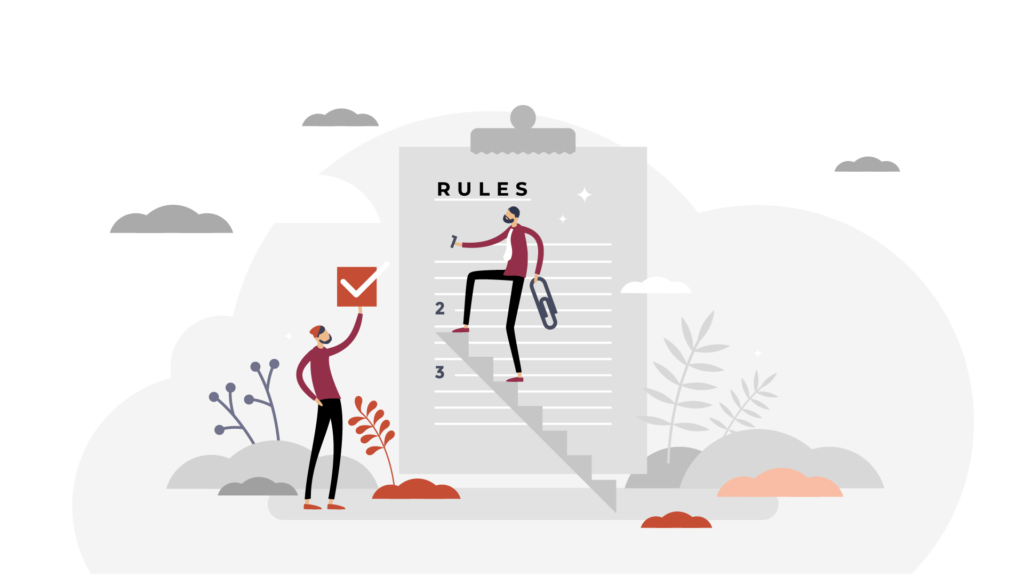 Accountability & Dialogue
In the absence of a culture of good governance, trust and transparency, a culture of informal (usually corrupt and/or untrustworthy) mechanisms and arrangements prevail resulting in a dysfunctional approach to justice, legality and rights, 
Accountability Challenge:

How might we foster transparency and civil society accountability measures? 

Governance Challenge:

How might we enhance good governance practices in state institutions, or other non-state actors assuming positions of authority in a particular country or context?

 
Agency & Youth Empowerment
Attempts to impose radical transformative change through top-down modalities are neither humane nor effective, and often go amiss. There is a need for genuine, grassroots-led, inclusive participation in the design and building of the new future we seek. And this is currently absent.
Agency Challenge:

How might we promote a culture of inclusive civic participation and agency in our societies?

Youth Empowerment Challenge:

How might we fight off/confront youth  disenfranchisement and stimulate/catalyze/advance youth empowerment, participation and engagement?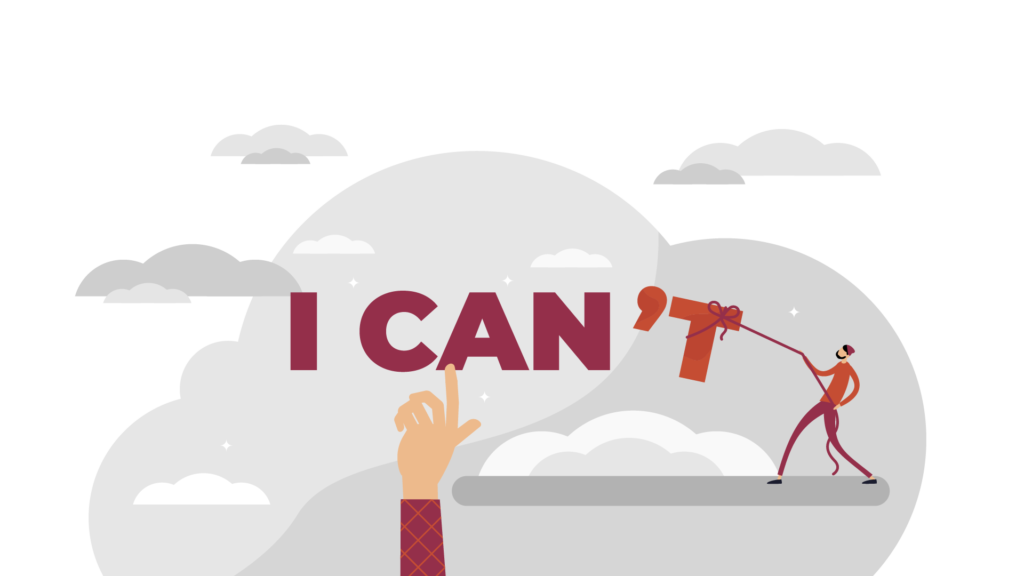 The initiatives
we aspire to support
We aspire to support outstanding initiatives that will shape the new normal with the following criteria:
A. About the idea/solution
can be in the form of continuous knowledge campaign increasing civic literacy, political awareness, or online tools for innovative and inclusive community development in relevant language, or platforms for monitoring particular indexes like civil society health/accountability, transparency and local activism, or mapping out civic initiatives in a particular region or country.
Project affecting countries given priority:
Many projects and initiatives can leverage technology, and have an online component, hence reaching more than one country of region. Projects that achieve regional impact may be provided more weight during the evaluation. However, when targeting one or specific set of countries, we prioritize the following countries where civil society is facing compounded and interconnected challenges: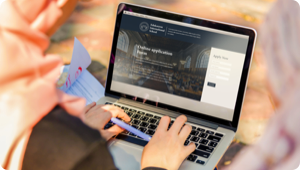 Online Application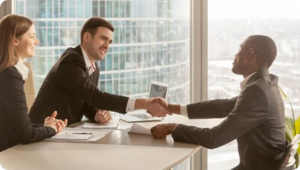 Interviews for shortlisted Initiatives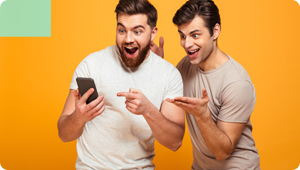 Announcing supported initiatives at Al Sharq Impact Platform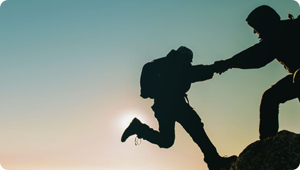 Al Sharq Impact Platform support period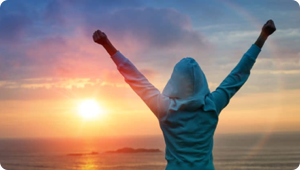 Successful Initiatives Graduation